DogWatch of Northern Indiana
It's all about your dog!
We are the authorized dealer of the DogWatch Hidden Fence System of Northern Indiana and have been an authorized dealer since 1990. We have contained over 6,000 dogs! DogWatch of Northern Indiana has been a successful flagship dealer because we are passionate about dogs and always strive to make pet containment a pleasant experience for our customers and their dogs.
With a DogWatch Hidden Fence, your dog can have the freedom he/she needs with the safety you want. They can fetch, explore, play, take a nap under a tree, and enjoy the fun of the great outdoors. Whether you have a Bulldog or a Bullmastiff, a small yard or a sprawling 200 acres, a DogWatch Hidden Fence works with all breeds and ages of dogs and any size property. After just a few simple training sessions, your dog will be adjusted to the system.
We service all of Northern Indiana, including Fort Wayne, Valparaiso, and all surrounding areas. We provide free in-home, no obligation estimates. During this time, we come out to meet you and your pet(s), go over the unique features of the DogWatch Hidden Fence System, and discuss different ways to configure the system to make sure your pet is where you will allow them.
OUR DOGWATCH TEAM: Owner: Jeff Bowser NE Indiana Installer: Kelly Smith NW Indiana Installer: Dave Theil In Addition to being DogWatch dealers, we are proud owners of Arrow Fence Company based in Fort Wayne.
We are "Simply the Best...No Getting Around it™"
Service Area
We provide services to customers in the Northern Indiana area, including the towns and cities of Adams, Allen, Wells, Huntington, Whitley, Dekalb, Steuben, Lagrange, Noble, Wabash, Miami, Cass, Fulton, Kosciusko, Elkhart, St. Joseph, Marshall, Laporte, Starke, Pulaski, White, Benton, Jasper, Newton, Porter in the cities and towns of Angola, Elkhart, Fort Wayne, Goshen, Huntington, Portage, South Bend, Valparaiso, Wabash, Warsaw, Indiana (IN)., Indiana and the surrounding area.
Get a Free In-Yard Estimate!
Our representatives will meet you at your home for a free in-yard estimate. We will help assess your needs and customize a solution that suits both you and your pet. Call today or schedule an appointment to get things started!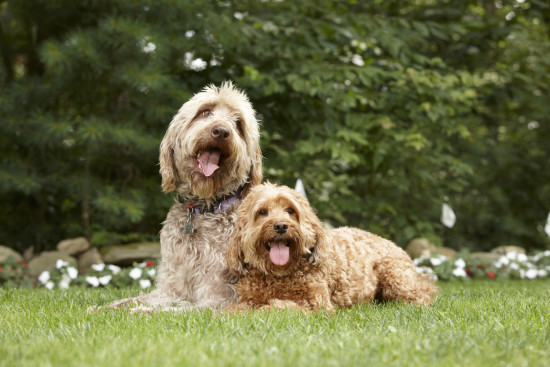 Why Choose DogWatch of Northern Indiana?
1. Our number one concern is the safety and well-being of your pet. We provide the support you need to ensure successful training and happy containment.
2. We provide a proven PetFriendly™ training program. We train your dog (or cat) to recognize the boundary flags and the audible warning signal (or vibration) before introducing the correction.
3. We are experienced professionals committed to providing excellent customer service and support. We strive to service every customer promptly and courteously.
We want to hear about your experience! Write us a review on Google+
Simply the best. No getting around it.™
Another reason to choose DogWatch of Northern Indiana is that we are an authorized DogWatch dealership. The DogWatch Hidden Fence is the most technologically advanced and the easiest to use, and it is backed up by a no-hassle Lifetime Warranty from a company with more than 25 years of keeping pets happy and safe.

What makes us Simply The Best?
---
Customer Testimonial
We've had the DogWatch System at two houses for our three dogs, and DogWatch has always been there when we've needed them. Their systems have made us and our dogs very happy.
Jeff Decatur – IN